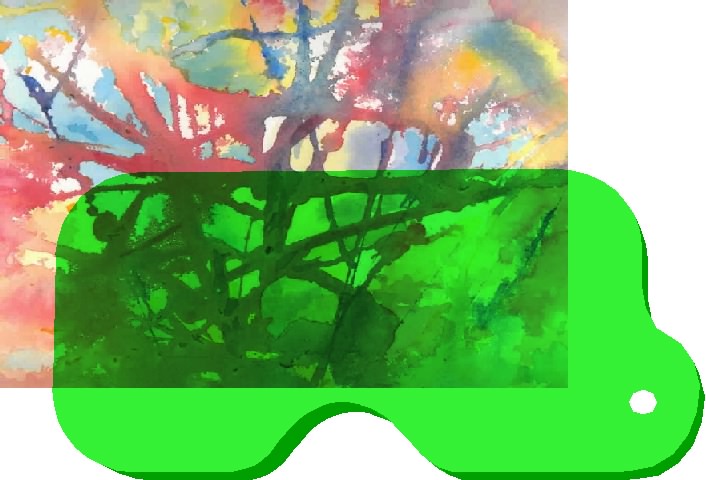 See how the Values Check lens can help you improve your paintings!
The green acrylic lens turns colors to gray value tones.
This helps you see the composition of your painting better.

Values Check measures 2 3/4"H x 5 3/4"W x 1/8" Thick and is made
of high quality cell cast acrylic to ensure clarity, durability and
scratch resistance. It comes with a leather cord for hanging around
your neck or near your painting area.
Retail cost is $12 for each lens including shipping and city sales tax.
Values check will be shipped USPS First Class or Priority

TO ORDER email Colleen Dillon
colleen@wedillon.com
You may pay through PayPal